Welcome to the Milwaukee Public Museum's newest virtual programming!
Every month, we'll bring you new videos, activities, and information about one of our beloved exhibits. Whether you come visit us in person or enjoy monthly programming from home, you're sure to be included in a community of people curious about the natural world and are ready to explore!
In addition, on this page you'll find dynamic content previously featured on our Discover MPM at Home webpage, for your continued enjoyment with friends or family.
Don't forget to check back each month for new exhibit-themed content. Tap into your curiosity and have fun! 
---
Monthly Themes
September: Flora & Fauna 
October: Rainforest Biodiversity
November: Native American Heritage Month
---
Discover at Home

Fun Things To Do
We've got plenty of fun things for kiddos to do with their adults! Check out our monthly theme pages for more.

Lifelong Learning
Adults: You're never too old to learn something new!
MPM Untold
Get an inside look at the Museum's collections and research when you watch MPM Untold, a series that tells you the stories you don't know. Then, test your new knowledge with our quizzes!
What Our Curators Are Reading
Spillover: Animal Infections and the Next Human Pandemic by David Quammen
Damn the Old Tinderbox!: Milwaukee's Palace of the West and the Fire that Defined an Era by Matthew Prigge
A Sand County Almanac: And Sketches Here and There by Aldo Leopold
Aztalan: Mysteries of an Ancient Indian Town by Robert Birmingham and Lynne Goldstein
Question with an Expert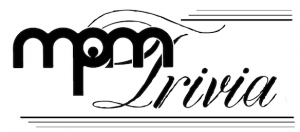 Who doesn't enjoy some friendly competition? Test your MPM knowledge remotely against your friends and family with questions on your favorite exhibits, labels, and research! 
Trivia #1 Trivia #2 Trivia #3 Trivia #4 Trivia #5 Trivia #6 Trivia #7 Trivia #8 Trivia #9 Trivia #10 Trivia #11 Trivia #12

Planetarium at Home
MPM's original Daniel M. Soref Planetarium productions are now available online! Explore the skies with Planetarium Director Bob Bonadurer.
Watch Now
Miss the live Planetarium experience? Register for Virtual Wisconsin Stargazing!
Buy Now
---
MPM Insights
What will you find… behind the scenes?
Google 360
Check out a 360-degree view of our labs and learn some fun facts. You may find a surprise guest hidden in each room! 🐍
Green Roof
Check out this timelapse video of the Museum's Green Roof construction. 
Creating an Exhibit
Discover just what goes into creating an exhibit as we look back at the process used to create Crossroads of Civilization and A Tribute to Survival.
---

We received an urgent report from our Museum Security staff that our dinosaurs are lonely! Can you send us something to cheer up our dinos? A drawing, a photo, a song... Anything, please! 
---
Animal Crossing Virtual Museum 
Have you been playing Animal Crossing: New Horizons during isolation? Our staff were thrilled to find many of the specimens you can collect can also be found in MPM's collections!
---
Share with Us
Tell us what you found the last time you were at the Museum, or share your favorite shots of yourself or your family doing Community of Curiosity activities.
Use #MPMWhatWillYouFind on social media for a chance to be featured!