Group outings are returning!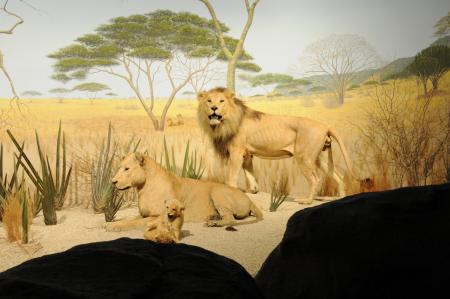 To begin planning your group visit, please submit a Group Sales Request.
Travel back to ancient worlds at our Crossroads of Civilization exhibit or study the science of the Earth's formation in The Third Planet gallery. MPM has one of the largest and most diverse collections of North American Indian artifacts in the country – making our A Tribute to Survival exhibit a must-see.
With over 150,000 square feet of exhibit space, a real live butterfly garden, and a Planetarium and Dome Theater, we've got something to satisfy every curiosity. 
MPM group visits are perfect for:
Alumni Groups
Bank Travel Leisure Groups
Church and Religious Groups
Corporate Outings
Family Reunions
Motorcoach Groups
Parks and Recreation
Private Clubs
Senior, Boomer, and Young-at-Heart Groups
Any group of 10+
*K-12 Groups wishing to visit on a weekday, please visit our Field Trips Reservations page.
Discounted group rates:
Adult 18-64: $20
Teen 14-17: $20
Senior 65+: $16
Youth 4-13: $14
Military/College: $16
 
Rates include General Admission and one Planetarium program (available on a first-come, first-served basis).
Add on a Dome Theater show for $6 per guest.
*K-12 Groups wishing to visit on a weekday, please visit our Field Trips Reservations page.
---
GROUP SALES POLICIES AND PROCEDURES
Planetarium programs are available at various times throughout the day on a first-come, first-served basis.
The Museum requires that you make and prepay your reservation at least two weeks prior to your visit.
For weekend group programs or home school information, please click here.
For K-12 groups wishing to visit on a weekday, please click here.
Discounted rates are valid for prepaid reservations only.
Groups not pre-registered will be charged full price admission.
Group Visits are not available on Kohl's Thank You Thursdays (the first Thursday of each month).
PAYMENTS
All payments are due two weeks prior to arrival. We accept cash, check, Master Card, Visa, Discover Card, and American Express. We do not accept Purchase Orders. Reservations not paid by the due date are subject to cancellation.
---
CANCELLATIONS, CHANGES, AND REFUNDS
Groups may modify their numbers before payment is received, subject to availability. Please check your numbers carefully. Reservations are non-refundable once payment is received. No individual refunds will be given.
---
THE MUSEUM MARKETPLACE
Complete your MPM visit with a stop to the Museum Marketplace! Browse the large selection of books, educational kits, toys, and souvenirs for every age level. Remember, students must be accompanied by chaperones in the Marketplace.
---
DIRECTIONS TO MPM
We are located at 800 West Wells Street, at the corner of James Lovell Drive (7th Street) and Wells. You may also find directions on our Getting Here page.
---
BUS LOADING/UNLOADING ZONES
Westside of James Lovell Street at Museum entrance.
Northside of Wells (now two-way) between James Lovell (7th Street) and 8th Street at MPM entrance.
There is no onsite bus parking.
Please refer to the bus guidelines in your confirmation packet for parking instructions. Loading zones are reserved for buses from 8:00 a.m. to 3:00 p.m. Parked or unattended buses in these areas will be ticketed.
Load/unload 10 minutes before/after arrival times.
---
ARRIVAL INFORMATION
Group leaders need to check in at the School/Group Pick-up window to acquire wristbands and any Dome Theater tickets.

Let us help you create the perfect experience! To begin planning your visit, submit a Group Sales Request.
Have questions or want to learn more about discounts for groups? Email Kristine Thomsen, Director of Events and Group Sales, at thomsenk@mpm.edu.