Dear Friends: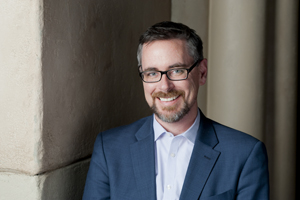 The Milwaukee Public Museum (MPM) is one of the leading natural history and science museums in the United States. The four million objects in our collection have the power to teach and inspire, and to connect us all—young and old—to the world around us. By preserving our collections, staging quality special exhibitions, and providing educational programs and outreach to Milwaukee and beyond, we're making a difference in our community.

A number of major capital projects were undertaken this year, including the investment of more than a million dollars in a state-of-the-art digital projection system for the Daniel M. Soref Dome Theater and Planetarium. This system projects both our films (which, sadly for those among us who have a soft spot for actual celluloid, now arrive at MPM on a hard drive) and our Planetarium programs. This new system—one of the first of its kind in the world—marks the penultimate investment in the Theater from a major gift provided some years ago by the Daniel M. Soref Charitable Trust. Another major project underway at the end of the year was the creation of an innovative, educational storm water catchment project in our Wells Street (Kadish) courtyard. Funded by grants from the Metropolitan Milwaukee Sewerage District and the Fund for Lake Michigan, this green infrastructure investment will reduce storm water runoff, inform our visitors about green technology, and improve the public courtyard with new porous pavement and native plants.

As to our metrics for the year, Museum attendance counts were down 14% from the prior year (it's tough to top a dinosaur exhibit!); however, we engaged over 522,000 visitors with the Museum in a variety of ways. Despite the reduction in attendance, our Theater and Planetarium total attendance continued to strengthen, up 4.6% over 2016. And thanks to a generous gift from the Greater Milwaukee Foundation as well as the ongoing support of Kohl's, MPM was able to continue to increase its revenue per visitor despite increasing total free visitation over the prior year. Additional free and discounted days, including three months of free admission for all schools in Milwaukee County at the start of every school year, and discounted admission for Milwaukee County residents, allowed thousands more to visit MPM.

The Global Kitchen exhibit saw strong response to a range of programs and community partnerships developed by our Audience and Community Engagement department, though it fell short of our attendance goals. Despite lower attendance, however, our Retail team still managed to beat their goals for the year and deserve special recognition for their amazing work.

It was a challenging year for fundraising. Total unrestricted fundraising at MPM decreased by 8.1% over the prior year, and new restricted gifts saw a decrease as well. These decreases, along with the lowered attendance, drove an organizational restructuring midyear to ensure the Museum could keep costs in line with resources.

The Museum continued to work on improving its fiscal fundamentals, further reducing its debt thanks to pledges that were committed to bringing long-term debt to zero in the near future. On an operating basis, the Museum finished the fiscal year with a $700K net operating profit. However, MPM's total net assets decreased $622K overall due to the release of restricted funds of $2.9 million, offset by new restricted contributions, investment earnings, and positive adjustments to pension and post-retirement liabilities.

Looking ahead to 2018, the Museum just opened the second exhibit curated from our collections in the past two years after a decade-long lull in self-curated exhibits, Weapons: Beyond the Blade, and in the spring will host the major traveling exhibition Maya: Hidden Worlds Revealed.

If you are already a supporter, thank you. If not, I hope you will choose to be a part of the momentum and change underway at MPM.
 

Dennis Kois
Museum President/Chief Executive Officer
 2017 Annual Report
Public Disclosure Form 990
---
Archived Reports
2016 Annual Report
 
2015 Annual Report 

 2014 Annual Report

 2013 Annual Report

 2012 Annual Report

 2011 Annual Report

 2010 Annual Report

 2009 Annual Report

 2008 Annual Report