MPM's Native American galleries on the Second Floor illustrate the connection that America's first people had with the land.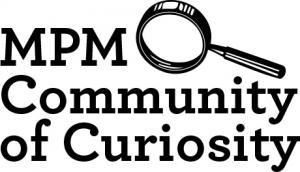 Their ingenuity and ability to adapt to their surroundings supported them as they settled across a broad range of environments and developed into hundreds of culturally diverse tribes.
---
At the Museum
 
Visitor Engagements
Join MPM educators on the Museum floors for in-person, drop-in programming on Thursdays and Fridays from 10:30 a.m. to 12:30 p.m. throughout the month of November.*
Rice Gathering
Learn about environmental threats that impact wild rice today. Discover how Western science and Indigenous knowledge can work together to preserve wild rice for future generations.  
Birchbark Canoes
Birchbark canoes are an amazing technology, created and used by Native American peoples. Join us as we explore the history, science, usage, and creativity of canoes.
*Additional Native American Heritage programming will be held on Saturday, November 6 from 10:30 a.m. - 2:30 p.m.

Question Answers
If you visit MPM this month, you may see our Get Curious signage on the Second Floor by the Menominee Ricing Harvest diorama. This month, we consider how many of the rice-harvesting techniques of the past are still practiced today. We challenge you to think about what factors might be contributing to the decrease in wild rice populations in the Upper Midwest.
Prompt Answer: Several factors contribute to the decrease in wild rice populations in the Upper Midwest. They are climate change, invasive species, habitat destruction, and pollution. 
Want to learn more about rice harvesting? Visit the DNR's website.


Exhibit Resource
North American Indians Exhibit Guide
Bring this guide to MPM to learn more about our Second Floor exhibits!

Member Perk
"Sports Pages" Clue Crew
Members can print out this Clue Crew (emailed by November 1) and bring it to the Museum to solve the clues and learn about the sports featured in our Second Floor exhibits!
Not a member yet? Get access and other perks when you join today! Your membership supports the Museum while giving you special benefits. Click here for details. 
---
At Home
Family Resources
360 Virtual Exhibit Tour
This exhibit's overarching message is that Native Americans are still here, and have survived and thrived against many attempts to eradicate and assimilate them into the dominant society. Through this virtual tour, you'll have access to behind-the-scenes collections related to this exhibit, engaging videos, and even push the rattlesnake button!
Wisconsin Projectile Points Identification
Projectile points, commonly called arrowheads, are tools of finely chipped, pointed stone that are attached to the ends of spears and arrows. One of the oldest and most common archaeological artifact types, they are used for hunting animals as well as fishing and in defense against other people. Explore how archaeologists classify and identify Wisconsin projectile points in this activity.
Science and Culture of Birchbark Canoes
Birchbark canoes are an amazing technology created and used by Native American peoples. Explore the creativity of canoes through this interactive activity.
MPL Booklist 
Want to learn more about underwater archaeology? Check out Milwaukee Public Library's booklist for reading recommendations.
---
Special Event


Returning to the People: How MPM works with Indigenous groups to bring their history and ancestors home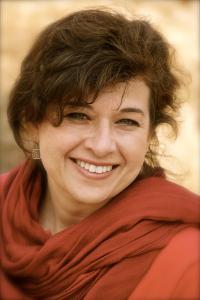 The Native American Graves Protection and Repatriation Act (NAGPRA), passed in 1990, has forever changed the way museums collect, interpret, and care for Native American items. One of the most controversial aspects of this federal law relates to the process used by museums and federal agencies to return certain Native American cultural items and ancestral remains to tribes. This presentation will provide an overview of the law, how MPM works with the U.S. government and Native groups, and the ways that NAGPRA has impacted the MPM's collections, exhibits, and programs. 
This free, virtual webinar is presented by Dawn Scher Thomae, Curator of Anthropology Collections.
Dates and Times
Friday, November 12, 6:30-8:00 p.m.
Wednesday, November 17, 3:30-5:00 p.m.
Registration
Register on Zoom.
---
Generous support for Native American Heritage Month provided by: