This December, we're taking a closer look at the changing seasons.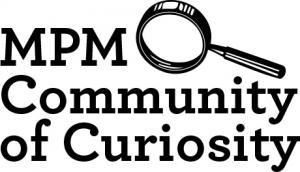 Here in Wisconsin, December means winter; autumn is behind us, spring is still far from view. What does December look like in other parts of the world? What about the other seasons? How do they shape culture and holidays?
We also invite you to virtually explore European Village Alive!, and join us in learning about diverse traditions around the world. 
---
At the Museum
 
Visitor Engagements
Join MPM educators on the Museum floors for in-person, drop-in programming on Thursdays and Fridays from 10:30 a.m. to 12:30 p.m. throughout the month of December.*
What the Light Touches: Arctic Seasonality
Winter, spring, summer, and fall: The seasons are a crucial part of how we break up each year. But are seasons the same everywhere? Join us as we take a look at what they are like in the Arctic, and learn about some of the people who call the top of the Earth home!

Question Answers
If you visit MPM this month, you may see our Get Curious signage on the Third Floor by the Arctic. There, we encourage our visitors to consider what life might be like in the harsh climate of our Earth's frigid attic, the Arctic! Using Google Street View, take a moment to consider what adaptations people used to thrive in the Arctic in the past and how things have changed overtime as technology advanced.
Prompt Answer: In general, people who live in the Arctic today rely on many of the same adaptations people always have used to live there. Things like hunting, fishing, transportation, and staying warm continue to be just as important presently as always. Today, many of the traditional adaptations might also include more modern, mass-produced materials that are made elsewhere. Fiberglass kayaks take the place of leather ones, gas-powered snow machines replace dog sleds, shelters and homes rely on modern insulation, fur and animal skin clothing are complemented by modern fibers, and hunted food is eaten alongside processed supermarket food. This is not to say traditional adaptations are gone! They can still be seen in many of these communities in everyday use and for special occasions, but as modern technology makes transportation easier, resources available from elsewhere have made their way into the arctic circle.
Can't visit MPM this month? Explore our Arctic exhibit on Google Street View.
*Additional programming for Winter Break will take place Monday-Friday, December 20-31 (excluding Tuesdays) from 10:30 a.m. - 2:30 p.m.

Member Perk
"Holiday Hunt" Clue Crew
Enjoy the fun and festivity of the MPM Streets! Use this Holiday Hunt (emailed to members by December 1) to take a closer look at the decorated Streets of Old Milwaukee, learn about holiday celebrations in the past, and think about how your holiday traditions may be the same or different.       
Not a member yet? Get access and other perks when you join today! Your membership supports the Museum while giving you special benefits. Click here for details. 
---
At Home
Family Resources
All in Good Time
Seasons help us mark and measure time. Folks from all over have used many different ways to keep track and make sense of how time moves. With the start of the Gregorian calendar New Year on the horizon, learn a little about different ways of marking time, and then try your hand at designing your own unique way to understand time.
MPL Booklist 
Want to learn more about seasons? Check out Milwaukee Public Library's booklist for reading recommendations.
---
Special Event

European Village Alive!
The American holiday season was shaped, in part, by the thousands of Europeans who immigrated here in the 19th century. Visit the European Village Alive! webpage to learn more about some familiar customs.